The Fall Watson Fellowship Webinar is coming up on Thursday, September 14th at 3:30p ET! 

Watson Fellow Luis Cordero '22 will be joining as a guest speaker. The webinar will be led by Watson Executive Director (and Watson Fellow) Chris Kasabach and Thomas J. Watson Fellowship Associate Director, Sneha Subramanian. To learn more about Chris and Sneha, you can visit the Watson Leadership page here.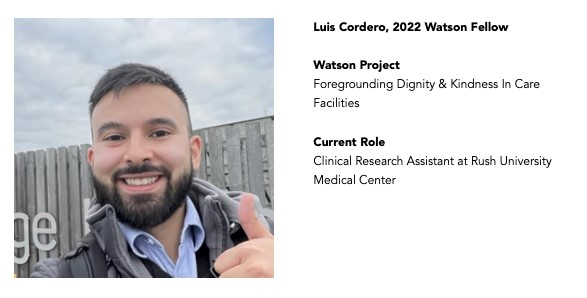 Register at bit.ly/WatsonFallWebinar23 and you'll get the Zoom link to join the webinar!